RodDirect
What is "RodDirect"?
RodDirect is an input method using movements of stylus for controlling two independent parameters. Possible applicable fields are positioning, scrolling and switching.
(My simple idea is based on how a stylus can be utilized for input even in the stylus holder...)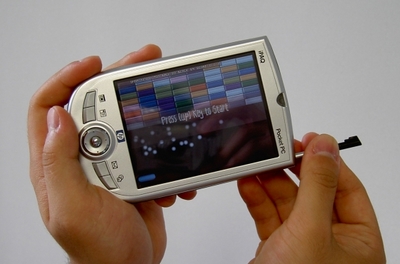 A concept image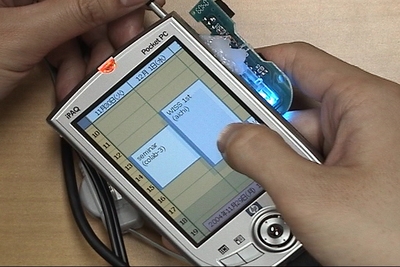 A sample scheduler application: RodDirect for scrolling, and Touch-with-thumb for holding/manipulating a schedule item.
Video
Please watch VIDEOs for obtaining feelings!!
PowerPoint
Papers
Motoki Miura, Susumu Kunifuji: RodDirect: Two-Dimensional Input with Stylus Knob, Proceedings of the 8th International Conference on Human Computer Interaction with Mobile Devices and Services (MobileHCI 2006), Helsinki, Finland, pp. 113-120, September 2006. (pdf)
Motoki Miura, Susumu Kunifuji: Using Stylus as a Peripheral Input Device, ACM UIST2005 Companion (Demo), pp. 45-46, November 2005. (pdf)
---